In the news:
Saudi Leader Visits Bush at His Texas Ranch
.
President Bush hosts Saudi Crown Prince Abdullah at his Texas ranch Monday for talks on surging oil prices and other issues. (Voice of America, 04/25/05.)
I hope they will
discuss
the "
missing link
" between Saudi Arabia and terrorist groups. What has happened since the last time they
met
?
It could be interesting to see what the newspapers in the
Middle East
are saying:
House of Saud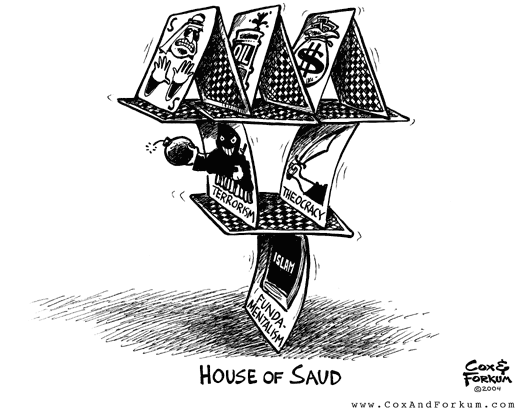 Related: My post,
SAUDI ARABIA'S TERRORISM CONNECTION
.