In the news:
Taiwanese march against China law
.
"I am here to protest against a barbaric China which looks down upon the Taiwanese people," said 70-year-old businessman Fan Wen-yi, adding he was not affiliated to any political party and had never participated in a protest before. "The anti-secession law, simply put, is a law that authorises war." (Reuters.co.uk, 03/26/05.)
Will Franklin (
WILLisms.com
) said the following in his post,
Following "The Blueprint" In Taiwan
:
And the cameras always seem to find the babes at these things.
[
Editor's comment:
Yeah, look at the photo!]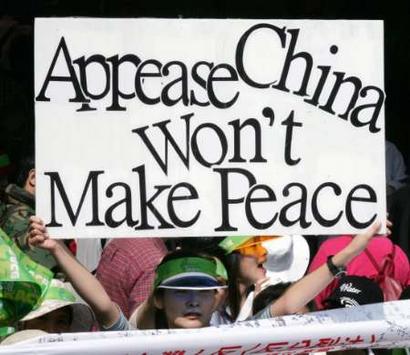 (Image source:
Reuters / Richard Chung
, 03/26/05.
Yahoo! News - World Photos
.)
Related: My post,
COMMUNIST CHINA IS THREATENING TAIWAN
.