In the news:
Here is a photo I took from a demonstration in Gothenburg. I saw plenty of yellow and green
Hezbollah flags
. The sign says: "The Zionists are the real terrorists." [
Editor's comment:
Please note the "$"...]
Hassan Nasrallah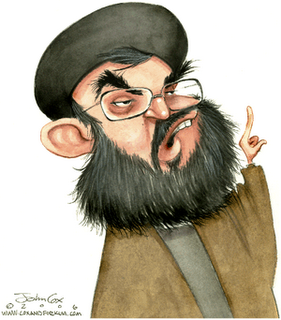 Related: My posts,
PALESTINIANS, SWASTIKA AND HEZBOLLAH
and
BEIRUT NIGHTS
.