No, Martin is not in Hungary this time, it's just one of his infrequent guest bloggers wishing you all the best for the year 2006.
To give you an example of "all the best," here is a picture of the vehicle I purchased recently, a 1989 Cadillac Seville Elegante: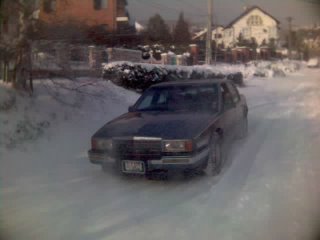 Cars like this are pretty inexpensive to buy and reward you with great reliability and a level of comfort and safety that the owners of a typical
Euro-peon-mobile
cannot even conceive of.
And if you ask me, these older models look much better than the
current ones
!