Who is
defending the rich individuals
in America? The top
400 of taxpayers
accounted for more than 1 percent of all the income in the U.S. in 2000.
Donald L. Luskin
explains if this is an example on how "to keep you poor and stupid."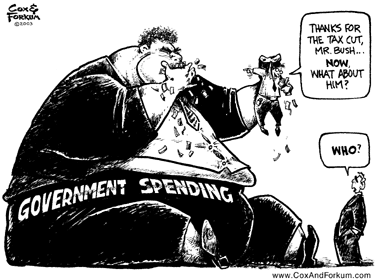 For more cartoons like
this
, check out
John Cox & Allen Forkum
's book,
Black & White World.
UPDATE 07/10/03:
The IRS 400
by Bruce Bartlett.